On July 26, 2019, Chairman Dong Mingzhu personally went to Nanjing Xinyuan to guide the work and help Nanjing Xinyuan to start production!
On August 18, 2018, Nanjing Xinyuan officially signed a contract with Nanjing Binjiang Development Zone. Chairman Dong Mingzhu witnessed the signing of Nanjing Xinyuan.
Nanjing Xinyuan is under the guidance of Gree's strategy of re-launching in 2018. In accordance with the overall requirements of the headquarters for strengthening and expanding the industrial sectors, the base for the active development of industrial planning and expansion of production scale is also the Gree Xinyuan in Zhuhai. The first base built outside.
Xinyuan Nanjing Base is based on the research, development, production, sales and service of core components and industrial control components. The main products include IPM intelligent power modules, full range of electrolytic capacitor components, high-end industrial control components, etc.
The products are widely used in new energy vehicles, charging piles, Emerging electronic fields such as photovoltaic inverters, robots, industrial energy-savings and smart home appliances are now relying on the urgently needed production lines of the transitional plant planning, and the high-purity workshops and the industry's first automated production mode have been successfully put into operation.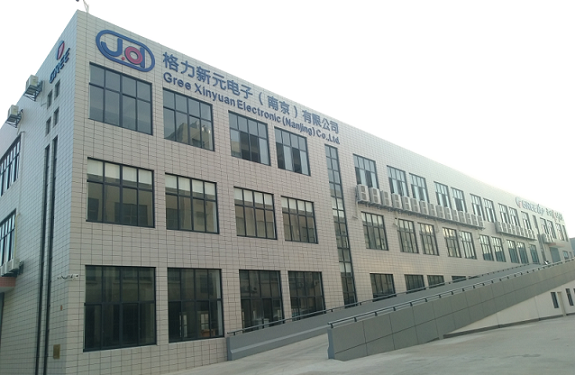 Less than a year later, the chairman once again visited the scene to witness the growth of Nanjing Xinyuan. The majority of the new yuan people were greatly encouraged, and they all encouraged themselves to continue their efforts for the development of Gree and for the development of the new yuan. We will follow the advice of the chairman of the board, rapidly expand production scale and production capacity, further develop a broader market, and work hard in the direction of 10 billion yuan in the long-term, and will live up to the expectations of the chairman!