The brand competition is launched with the theme of "brand upgrading and world sharing". After careful preparation, Xinyuan Electronics Team entered the final from the preliminary competition, and won the second Zhuhai Brand Story Competition and the seventh National Brand Story Competition (Zhuhai Competition Area) - the third prize of brand story Essay solicitation and the best brand story speech. Awards and the highest popularity awards.
Xinyuan Electronics gave a brand story presentation on the theme of "Manufactured with 'new' and unlimited elements". The participants gave a speech on the development of the company and the good wishes for the company's future development. The contestants filled the hearts of every audience with sincere words and full passion. Throughout the speech process, the Gree New Yuan people were loyal, friendly, diligent and enterprising.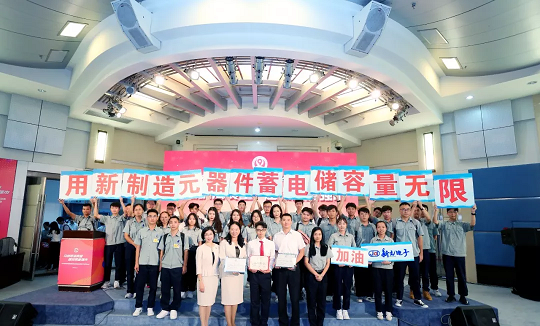 "Quality brand" is not a title, but a responsibility. We will adhere to the quality policy of "producing high-quality products, striving for excellent service, pursuing customer satisfaction and achieving continuous improvement" to provide customers with high-quality and reliable products, and help the flourishing development of the industry!